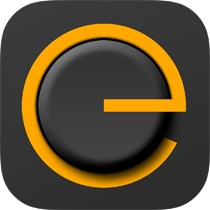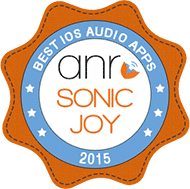 News
Contact
ed 🤘🏿 mominstruments 🏝 com
Description
The basic idea for Elastic Drums was, to create an easy and fun in handling drum app, with a genuine sound, an instrument with its own character.
Elastic Drums works with drum synth modeling, so the the drum sounds are much more "elastic" compared to the use of samples, most drum apps do so far. The sounds can be changed drastically and combined with a very flexible effect section Elastic Drums can be even a tool for sounddesign, not only for creating beats.
Analog originals would be the Korg Electribes for their ease of use handling and the recoding of parameters and Elektron Machine for it's concept to have different switchable drum synth models for every sequencer channel.
Elastic Drums is designed and developed by Oliver Greschke, with contributions to Pure Data patching by Matt Davey. Graphic design by Carsten Schneider. Elastic Drums is published by MoMinstruments.
Screenshots
Features
Elastic Drums is an iOS app with 6 channels of synthesized sounds, a step sequencer and 4 effect channels, all tweak-able in an elastic way.
– 6 synth channels with 12 different percussion synth engines
(kick, snare, hihat, clap, tom, wobble, fm, fm4, square, grain, bass, drone)
– 12 parameters for each synth engine
– automation for each parameter via knob recording or velocity
– 4 send effect channels with 2×11 mono effects and 2 x 9 stereo effects
– automation for all of the 8 possible effect parameters via xy pad
– master effects (stutter, delay, compressor …)
– 16 step sequencer for the 6 channels, each with own tempo multiplier & length
– record audio and export to Soundcloud or Audioshare
– email audio recordings and presets
– iOS 8 supported
– Audiobus supported
– Inter-App audio (IAA) supported with transport control
– Midi start/stop/sync, Midi learn/Midi implementation of important parameters
– Ableton Link supported
Because all sounds get generated in realtime, the app is cpu heavy! iPhones 5 and greater can handle it with no problem, on iPhone 4s effects 3 and 4 get switched off by the engine automatically to save some cpu power. iPhone 4 and iPad1 are NOT recommended!
Awards
Elastic Drums was rated as one of the best drum apps of 2015 on several websites:
– ANR: Sonic Joy Award 2015
– Music App Blog: Top 10 iOS music apps of 2015
– SoundTestRoom: Drum Apps 2015
– Musik Radar: 10 best drum machine apps
Price
– $9.99 / 10.99€  (Universal = for both iPad & iPhone apps together)
Videos
Since Update 1.7 Elastic Drums comes with Ableton Link integration.


More about Ableton Link here: www.ableton.com/link/
More tutorial videos
www.youtube.com/playlist/elasticdrums
Reviews iPad
– http://www.factmag.com
– https://ask.audio
– http://www.keyboardmag.com
– http://soundbytesmag.net
– C'T 12/2015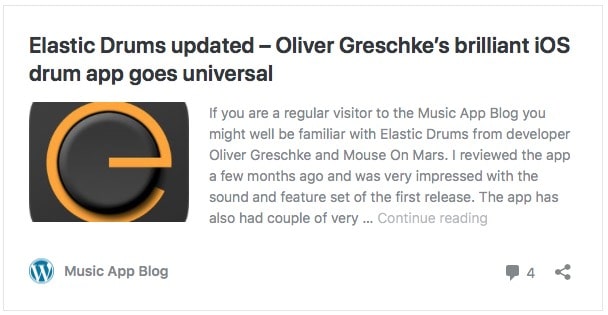 Reviews iPhone
– http://www.musicradar.com
– http://www.palmsounds.net
– http://www.musicappblog.com
– http://iosmusicandyou.com
– http://www.sequencer.de
– https://ipadmusiced.wordpress.com
– https://zlaurent.wordpress.com
– Beat 04/2015
– http://main.iosmars.com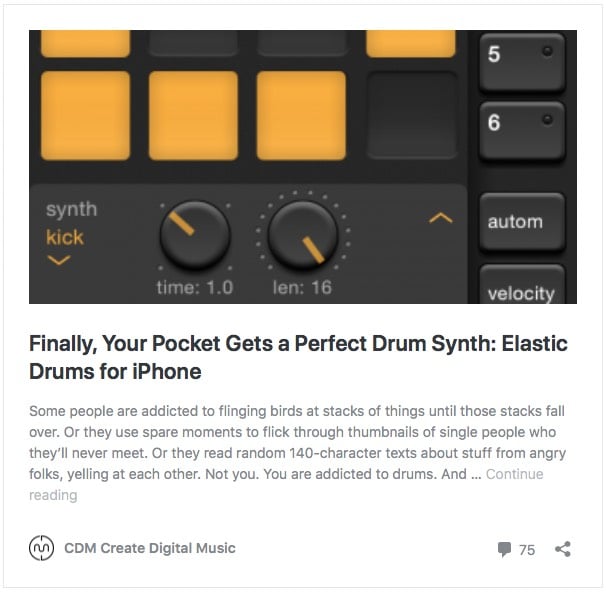 ---